Pasco-Hernando State College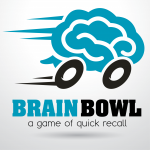 Available at :
East Campus, North Campus, Porter Campus, Spring Hill Campus, West Campus
Brain Bowl is a game of general knowledge and quick recall. It often is called "the varsity sport of the mind" and is compared to the game show "Jeopardy." Students compete as a team against other Florida state colleges.
This group is currently inactive, but can become active with the interest of 5 or more students from any of our campuses.