Pasco-Hernando State College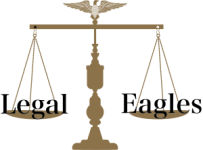 Available at :
West Campus
The Legal Eagles Club furthers paralegal education and encourages a high degree of academic, ethical and professional achievement through the sponsorship of educational programs and attendance at professional seminars in cooperation with our partners in the legal profession.
Legal Eagles Meeting Information
Fall 2022 Legal Eagles meetings will be held collegewide, every Thursday, at 4 p.m., except holidays, using Zoom.
View West Campus for the meeting schedule.