Pasco-Hernando State College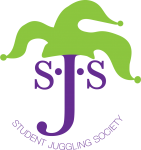 Available at :
North Campus
The purpose of the Student Juggling Society is to provide meetings at regular intervals for jugglers as well as those interested in other circus disciplines consisting of by not limited to: magic, balloon art, body art, and equilibristics. Juggling consists of many benefits for campus life such as stress relief, a fun form of exercise, and improved problem solving.
Questions?
Complete the form below.