Pasco-Hernando State College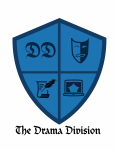 Available at :
Porter Campus
All the World's a Stage
PHSC's Drama Division is a student club that promotes knowledge of theater activities through acting, designing, directing, play writing, scenery, costumes and make-up. Will you join us?
Drama Division Meeting Information
Spring 2021 Drama Division meetings will be held collegewide using Zoom.