Pasco-Hernando State College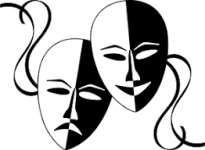 Available at :
Spring Hill Campus
The Drama Club's mission is to provide exceptional family entertainment while striving to foster a lifelong appreciation of the arts and acknowledge the educational power of theater.  We also strive to foster an appreciation of all forms of the performing arts and to provide opportunities for artistic growth within the organization itself as well as within the community.
Questions?
Complete the form below.