Pasco-Hernando State College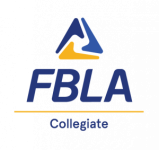 Available at :
East Campus, North Campus, Porter Campus, Spring Hill Campus, West Campus
FBLA Collegiate is a national, state and local business organization for students interested in business. Members learn the value of competition at the district, state and national levels. FBLA Collegiate members participate in leadership training, service, social and fund raising activities.
FBLA Collegiate Meeting Information
Meeting dates can be found on Porter Campus chapter web page and are applicable to all campus chapters.
Questions?
Submit your information in the form below for additional information or have your questions answered about FBLA Collegiate.