Pasco-Hernando State College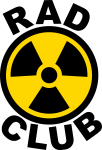 Available at :
West Campus
The Radiography Club operates with the Lambda Nu Radiography Honor Society to foster and recognize academic scholarship within the field of radiologic science. Members travel to conferences and sponsor a variety of activities on campus.
Radiography Club Meeting Information
Spring 2022 Radiography Club meetings collegewide will be held using Zoom.
Join Zoom Meeting in the Canvas Radiography Club.